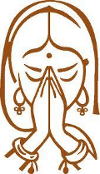 Namaste
Welcome to World Heritage hotel and apartments
( Dwarikas Chhen )
About Us
World Heritage Hotel & Aparments (Dwarika Chhen) a hotel apartment complex nestled in the heart of Kathmandu Durbar Square in a World heritage site by UNESCO and was started with the idea to give its visitors a feeling of cultural and traditional life in Nepal.
Dwarika Chhen was named after its owner late Doctor Dwarika Prasad Manandhar who dedicated his life to the well being of his community and its health sector. 'Chhen' in the Newari dialect means 'Home'.
The Newari Community are the ethnic people of the Kathmandu Valley and are well known for their hospitality and their rich cultural heritage. The Hotel has been built in the residence of late Dwarika Prasad Manandhar and has been restored with special focus on the traditional architecture. The building materials used in this Hotel date back to about 500 years. The wood carvings in the windows and the doors show the fine craftsmanship of the Newari people. The wood work and brick overlays found in the hotel have maintained the traditional facade of that era with all it grandeur and beauty. The main reason to open this Hotel is to cope with the many tourists that visit Nepal and to let them experience the rich old traditions of the past in this modern world of technology.
Dwarika Chhen is loctated in the heart of the city overlooking the world heritage site 'Kathmandu Durbar Square'
Our Cultural Hospitality:
Jatras or festivals are common to the Newari community and the people of Nepal. These festive celebrations are held throughout the year and we at Dwarika Chhen assure you that during your stay with us we will let you experience firsthand the traditions and culture of our Newari community. We will let you feel the true spirit of the people of Nepal by participating and enjoying with them. Jatras or festivals as we know are celebrated with much pomp and show, music and dance, food and drink and with vibrant colours. So come and let us help you to experience the true cultural hospitality of our people.
Experience an age old tradition with modern facilities :
Exclusively designed in a traditional architectural style.
Ethnic Studio Apartments
Fully furnished double rooms with traditional furniture.
Dining space with your own Modular Micro kitchen
Hot and cold water from a traditional well
Traditional bathroom with modern fixtures
Living Room with ethnic furniture made from raw wood
Free High Speed WIFI
Refrigerator, TV and Gas Stoves Washing unit ( Boutique Studio Apartment)
Rooms are available on a daily, monthly and even yearly basis
Daily Room Tariff
| | USD |
| --- | --- |
| Single | 55.00 |
| Double | 75.00 |
| Tripple | 95 |
| Extra Bed | 20 |
Monthly Room Tariff
USD
Single
1000.00
Double
1500.00
Note: Excluding +10% Service Charge and +13% VAT